Big Scary Monsters Big Day Out!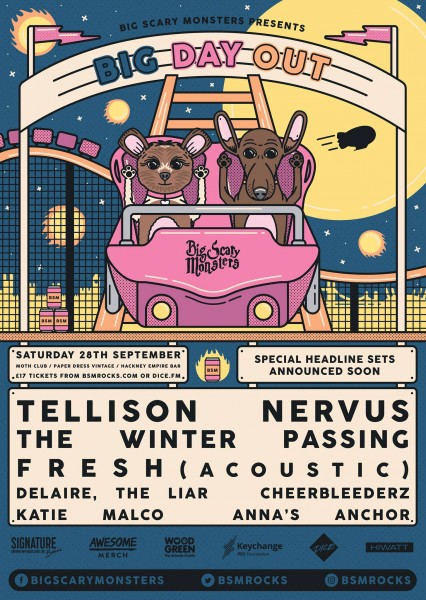 We are gearing up for round 2 of BSMs Big Day Out! Taking place on 28th September, we've pulled together 20 of our favourite artists across three brilliantly unique East London Venues – MOTH CLUB, Paper Dress Vintage and The Empire Bar.
We believe the lineup speaks for itself and offers something for everyone, first announcements include Nervus and The Winter Passing, alongside our wonderful friends Tellison, Delaire the Liar, Fresh, cheerbleederz, Katie Malco and Anna's Anchor. And that's just the first lot. We'll be telling you about the next bunch of acts in June…
For us, community goes way beyond the music, so we're very pleased to partner with a handful of wonderful organisations this year, including Wood Green, The Animals Charity and Hackney Foodbank. In addition to this, our friends at Signature Brew will be providing lots of liquid refreshment, while Hiwatt UK (Established Manufacturer) Amps will be helping us to bring the noise.
Over the coming weeks we'll be announcing lots of additions to the lineup and bringing you more info on the bands, our partners and the extra little touches you can expect on the day.
We've spent a lot of time curating what we think will be a perfect day of live music and fun. We've even organised the world's greatest closing party…again, which we'll be telling you about nearer the time.
*Limited Early Bird Tickets £17 – www.bsmrocks.com
General Admission £19 – www.bsmrocks.com / link.dice.fm/BSMBDO
Poster by Bloodflower
Medium Wave Single Launch + special guests
Medium Wave – Single Launch Party
With live sets from:
Medium Wave
All Flags Are Grey
Portamento
Limited advance tickets available here!
More exciting announcements to follow, keep an eye on the Facebook event page here!
Green Note Presents Amy Montgomery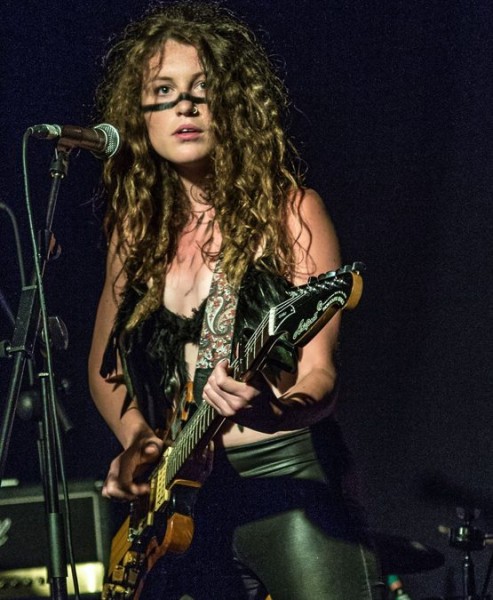 Green Note present a special headline show from the wonderful Amy Montgomery
Limited advance tickets available here
The first thing that grabs your attention about Irish singer songwriter Amy Montgomery (apart from her Bohemian look) is her raw and beautiful voice honed from relentless busking throughout Ireland. Her vocals seem to channel the spirit of Janis Joplin and Grace Slick whilst also acknowledging her all time favourite Alanis Morissette.
Working with well know NI producer/songwriter/musician Michael Mormecha (Drums) and Zach Trouton (Keys), the threesome deliver a fresh, edgy and original live performance.
Her first single Dangerous blissfully blends gently strummed acoustic guitars with soaring string arrangements and rich electric licks. It picked up plays across BBC Radio Ulster and spot plays on Bob Harris's Radio 2 show.
"She came on stage with all the attitude of Joan Jett. In feathered bra-top, leather-look leggings, war paint and biker jacket, this girl is ballsy. And she has the voice to match" Mandela Hall Review, Gigging NI June 2018
"She has already been compared to Grace Slick and Janis Joplin, possibly because of the power of her voice, the free abandon with which she sings so naturally and her bohemian look. Tonight, many of the songs could have been lesser known songs of Fleetwood Mac and her gutsy, dreamy, melodic vocals are reminiscent of the legendary Stevie Nicks" National Rock Review
"Astounding voice alert, Amy is a great sonic explorer in the tradition of Janis Joplin and John Martyn" BBC NI Across The Line
Its Own Animal Album Launch!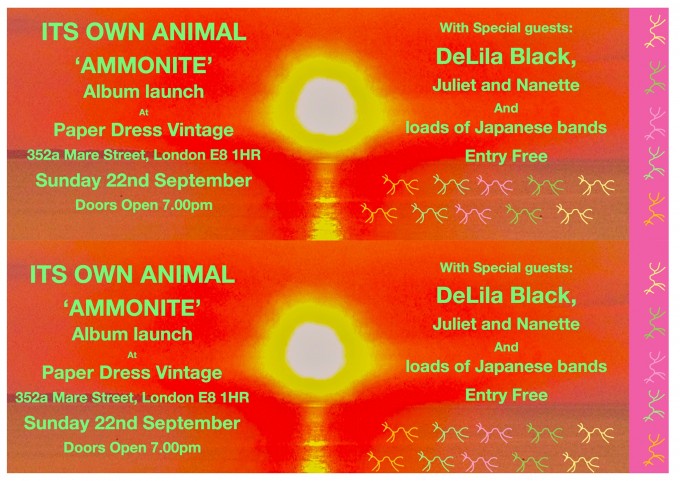 Its Own Animal will be launching their new album: Ammonite at Paper Dress Vintage on Sunday 22nd September from 7.00 pm.
Entry is free.
The amazing DeLila Black will be the main support act, loads of Japanese bands and Juliet + Nanette too.
Better Days DJs Present: Smith&The Honey Badgers, Soul Sabres +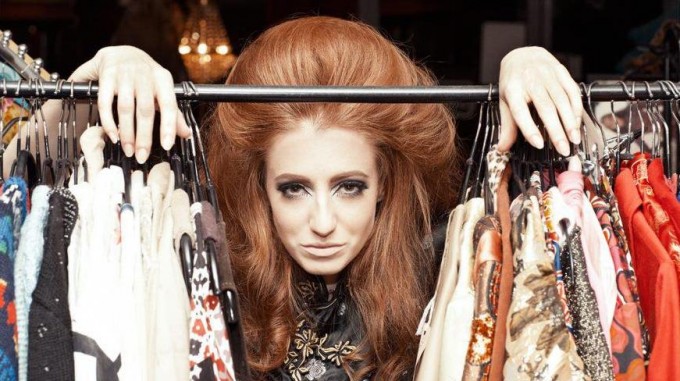 Better Days DJs are back for a banging night of Soul, Funk, Disco and everything in between with very special live guests Funk supremos Smith and The Honey Badgers, instrumental funkers The Soul Sabres & Brian Grogan
Tickets £5 in advance via DICE or £7 OTD / Free after 11pm
Playing live..
SMITH & THE HONEY BADGERS
//www.facebook.com/Smithandthehoneybadgers
They've honed their live show on the main stage at Lovebox and Boomtown Fair, and played with artists like Craig Charles, George Clinton and The Mighty Mocambos
With a pair of sold out 45s to their name and airplay on BBC6 music, Smith and The Honey Badgers lay claim to being East London's finest funk ensemble.
"Part Sharon Jones, part Irma Thomas", vocalist Marietta Smith is backed by a nasty 7 piece outfit who spread their funk and sweet, sweet soul around like fresh jam. Expect classic deep-soul vocals, with a heavy-funk backing.
//www.youtube.com/watch?v=j1P85pHCG_M – showreel
THE SOUL SABRES
//www.facebook.com/thesoulsabres/
Get ready for hard hitting, heavy instrumental funk. The Soul Sabres are new to the scene but bring a wealth of experience to the game, with members from London's finest Soul Grenades and Smith and The Honey Badgers. A filthy five piece if ever there was one.
BRIAN GROGAN
//www.facebook.com/songsfrombriangrogan/
Brian Grogan is an Irish singer/songwriter based in Hackney
And then Better Days DJs will be spinning the finest party tunes known to humankind till 3am
Tickets £5 in advance via DICE or £7 OTD / Free after 11pm
7.30pm – 3am