PUPPY EP RELEASE PARTY!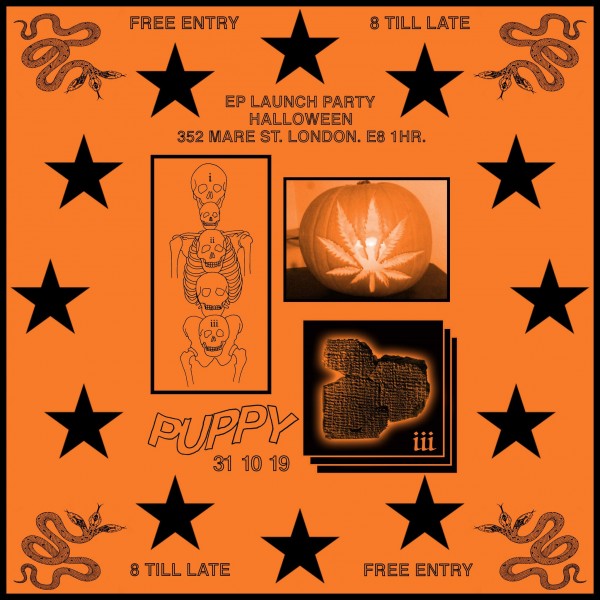 Puppy are throwing a surprise Halloween party to celebrate the launch of their brand new EP, "iii". Hear it in full, live for the first time ever, for free.
Doors at 8, DJ's til late.
Note: Advance ticket does not guarantee entrance, first come first served so please arrive in good time to get a space
Volunteering Matters Fundraiser!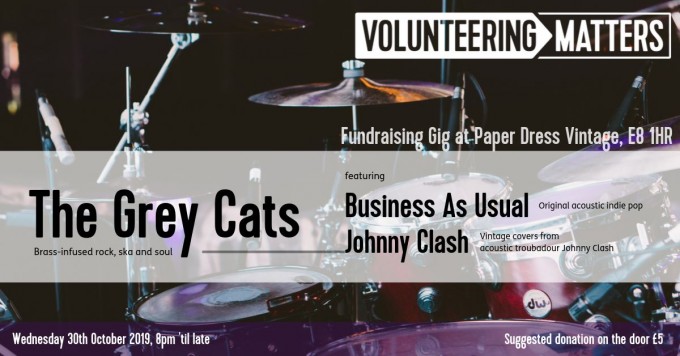 A night of great music of different styles and all with a view to raising money for the charity Volunteering Matters. Do come along for a fun evening out!
£5 suggested donation on the door
About Volunteering Matters:
"Our vision is of a society where everyone can participate in their local community through volunteering and social action.
We develop and deliver high impact volunteer-led solutions across the UK in response to some of the most difficult challenges facing individuals and their communities today. We engage more than 23,000 volunteers and 115,000 beneficiaries every year through more than 100 active programmes across the UK.
Our work empowers disabled people to lead independent lives, offers security and stability to families and children, helps young people find their direction in life and enables older people to maintain their health and wellbeing"
Gionatan Scali (single launch) + Casablanca Drivers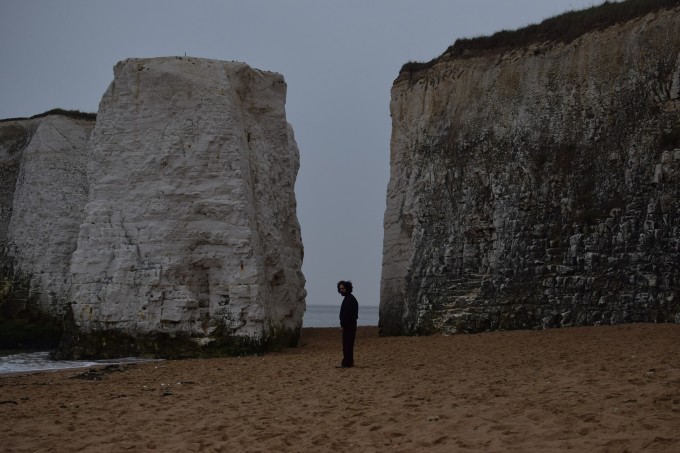 Gionatan Scali launches his new single with us at Paper Dress on Tuesday 29 October with special guests Casablanca Drivers
Limited advance tickets available here!
Gionatan Scali
Following a first series of shows in the UK, Gionatan Scali will be back in East London presenting his new-single.
//www.youtube.com/watch?v=i7sG3eL83Js&t=3s
Casablanca Drivers
//www.facebook.com/casablancadrivers/
General Public ft. Dylema Collective / Footshooter / The Woods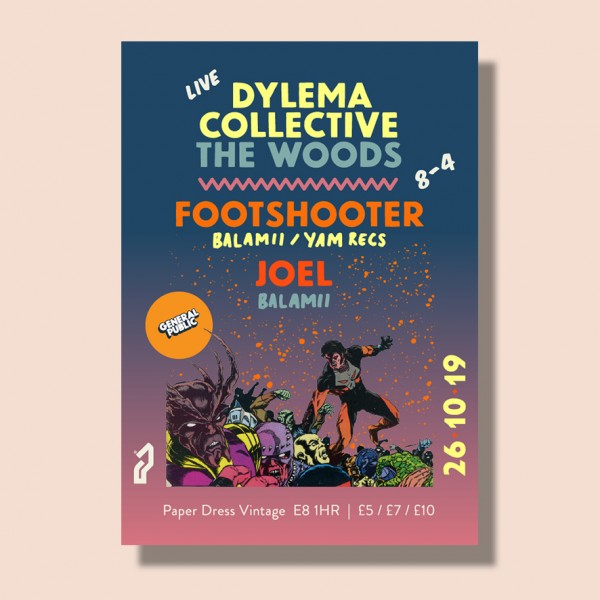 After taking the summer off General Public is back. Bringing an Autumnal all-star line up to the Paper Dress Vintage stage and controls.
Limited advance tickets on Resident Advisor here: //tinyurl.com/y6fj2n4x
DICE: //dice.fm/general-public-with-dylema-collective-live-the-woods-live-footshooter-joel-26th-oct-paper-dress-vintage-london-tickets
RSVP to the Facebook event page and invite your friends here!
DYLEMA COLLECTIVE
//www.facebook.com/dylemacollective/
Dylema Collective take centre stage for an intimate performance of Spoken Word Jazz. Powerful sweet neo-spoken-soul. Dope-ass Funk. Multi-sensory killa-jazz. The kinda music that makes your brain and booty dance
You Tube: //tinyurl.com/yybe9kqk
Insta: @dylemacollective
THE WOODS
//www.facebook.com/musicfromthewoods/
Supporting Dylema Collective we have on the up talent The Woods who mix ethereal vocal melodies with intricate beats and textured harmonies weaving soulful neo-folk tinged electronica.
FOOTSHOOTER
//www.facebook.com/footshootermusic/
Taking us into the early hours we have South East London talent FOOTSHOOTER with a twist of House, Broken Beat, Dub, Garage, Afrobeat and Jazz
With Productions being released on the heavy hitting YAM records. Finding their way onto Bonobo's boiler room set, NTS, Radio 6 and Jazz FM His wizardry gives ode to 2 step Garage, Dub House, Broken Beats and pinches attitudes of Hip – Hop to create that oh so classic London blend of un-nameable dance music. You can catch the extent of his music collection on Peckham's, Balamii radio.
Plus resident Joel (Balamii Radio / General Public) spinning House, Disco, Jazz and more till 4am
Paper Dress 80s Club ft. Slow Mojo, Fergusons, Rotante
Paper Dress 80's Club is back on the final Friday in October with a headline set from blues rockers Slow Mojo plus support from Rotante and a debut gig for Fergusons! After the live music Paper Dress 80s Club DJs will be taking over the airwaves with the finest party music known to mankind – bring your dancing shoes!
SLOW MOJO
//www.facebook.com/slowmojoband/
A 6-piece, high-energy, stage-owning outfit that's twisting up the blues. With a vast repertoire of original material – plus a couple of choice covers including Muddy Waters, Joe Bonamassa and The Doors – they span every genre of music the blues has touched, from
classic 12-bar, to rock, punk, thrash, rock 'n' roll, funk, soul and hip hop.
ROTANTE
//www.facebook.com/RotanteBand/
Rotante are a female-led band making genre bending music with Soulful, jazz, funk, latin, african and electronic sound.
Influences include Sun Ra,Fela Kuti, Azymuth, Esperanda Spalding, Kinny, Herbie Hancock, Alice Coltrane, Roy Ayers, 4 Hero
FERGUSONS
www.instagram.com/__fergusons/
Fergusons will be joining us for their debut gig!
Diego Belmonte, James Dibble, Ed Dolzan and Alberto de Juan will be launching their new project with us at Paper Dress, expect a fusion of alternative rock, psychedelia and jazz!
£5 OTD // Free entry after 11pm
After the live music Paper Dress 80's Club will be playing party tunes till 2.30am!
Featuring music from:
New Order / Talk Talk / Human League / Echo & The Bunnymen / Tears For Fears / Devo / Gary Numan / Depeche Mode / The B52's / The Smiths / Frankie Goes To Hollywood / Simple Minds / The Cult / The Outfield / Tom Tom Club / The Cure / Madonna / A Flock Of Seagulls / ABC / U2 / Michael Jackson / Prince / Bruce Springsteen / Hall & Oates / David Bowie / Wang Chung & loads more.