tameBERSERK (album release show!) + special guests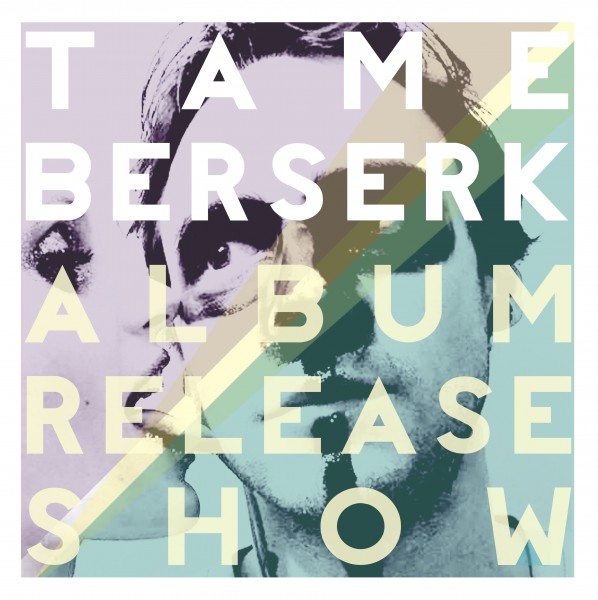 We're hosting the album launch of tameBERSERK on Thursday 14 November. Plus special guests Berlin Blonde and Bollards!
RSVP and updates on the Facebook event page here!
Advance tickets £5 on DICE here!
tameBERSERK is the brainchild of James Pain, Hackney based solo artist who has spent the last 18 months writing, recording and producing his debut album. Recorded entirely in his home studio, Pain found ditching indie band life in 2016 opened up a huge range of possibilities in terms of sound and genre.
He decided the beats would be daring, percussion heavy and critical to the sound. The songs would meander from dark synth-pop to alt-rock, often taking sharp stylistic changes mid track. Bizarre samples and fun solos were thrown into the mix with his trademark ability for writing a memorable hook. Taking on a lyrical approach that is fantastical, impersonal and humorous this completed a sound that is often strangely familiar, yet new and intriguing simultaneously.
Also on the bill are:
BERLIN BLONDE
//www.facebook.com/berlinblondemusic/
BOLLARDS
//www.facebook.com/Bollards-839414236397660/
NYE ROCK 'N' ROLL CIRCUS! Tickets on sale now!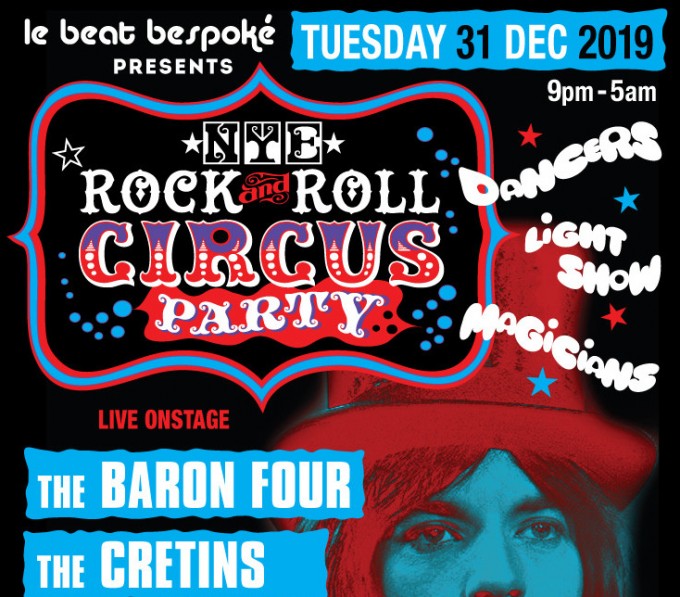 After last year's sell out we've added a third room and have one hell of a party planned for you this NYE!! The "ROCK and ROLL CIRCUS" returns to Hackney with exciting live acts and performances with theatrical décor.
To see in 2020 we have three amazing live bands that will make you Shout & Shimmy.
Ladies & Gentlemen The Baron Four, The Cretins & The Liquorice Experiment
Our party animal DJ team Rob Bailey, Lee Petryszyn, Tomoko Kazekami, John the Revelator, Dave Flynn, Noble & Heath, Yann Vatiste, Manuel Lovisutti, Jack Gadsden, Vinny Baker, Gary Milan, Max Newman & Francois Nordmann will spin party tunes all night. Prepare to dance the monkey, the pony and the fly with me!!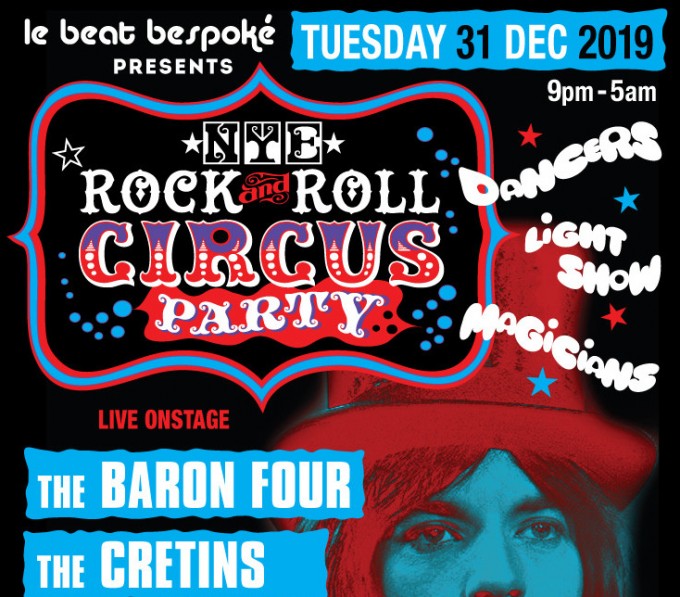 Expect to hear Northern Soul, Vintage R&B, Rock N Roll, Psych, Boogalloo, Garage, Psych, Jazz & Ska all night long!!
Other attractions include Light show, Dancers and Magician.
Don't miss out on the wildest party in town this NYE and book your ticket now!!!
TICKETS: //www.newuntouchables.com/tickets/shop/events/nye-rock-n-roll-circus/
FACEBOOK EVENT: //www.facebook.com/events/2356026381316896/