Metropolis Presents: Angelica Garcia + guests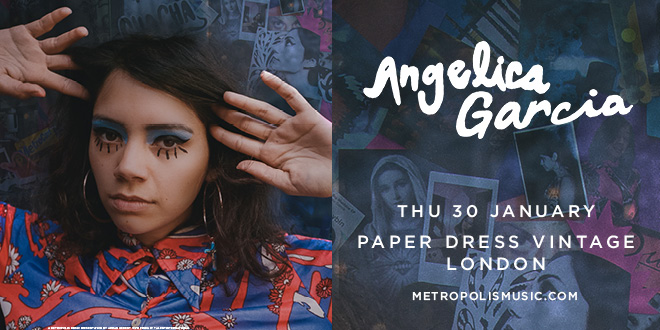 We're delighted to welcome US artist Angelica Garcia for her first London headline show at Paper Dress on 30th January 2020
Book tickets now
//metropolism.uk/bXHB30pQ0UK
Plus special guests to be announced
——
With Mexican and Salvadoran roots in the San Gabriel Valley, east of Los Angeles, Angelica Garcia has spent the last few years creating a new, second family for herself within the welcoming community of Richmond, VA. This multicultural dichotomy shapes her new album Cha Cha Palace—her Spacebomb Records debut and follow up to 2016's Medicine for Birds.
Pulling inspiration from her experience growing up in the predominantly immigrant Latinx communities, Garcia's roots are woven all throughout Cha Cha Palace. And like Lorde and Billie Eilish, she isn't afraid to tear pages out of her diary and share candid emotions that might be difficult, and oftentimes daunting.
AmericanaFest UK 2020 Showcase Festival!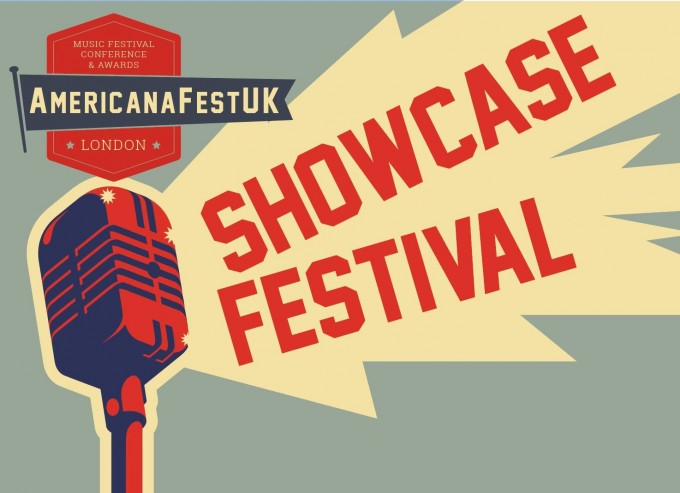 We're delighted to be taking part in AmericanaFest UK again in 2020 at Paper Dress Vintage!
TWO Nights – SIX Venues – Seventy Five Artists – ONE Wristband
Showcase festival Line-up:
Amelia White, Amy LaVere, Amy Speace, Blair Dunlop, Blue Rose Code, Brand New Zeros, Callum Pitt, Catherine MacLellan, Chatham County Line, Chloe Foy, Cory Gallant, Daddy Long Legs, Danni Nicholls, Darling West, David Wax Museum, Dean Maywood, Dean Owens & The Southerners, Del Barber, Demi Marriner, Dennis Ellsworth, Dylan Earle, Dylan Menzie, Elliot Brood, Falls, Ferris & Sylvester, Flats & Sharps, Gill Landry, Hollie Rodgers, House of Songs In The Round, Ilse DeLang, Ira Wolf, Irish Mythen, Izaak Opatz, Izzy Walsh, Jack Klatt, Jonah Tolchin, Jonathan Wilson, Joshua Burnside, Judy Blank, Kerri Watt, Kyshona, Lady Nade, Lennie Gallant, Lucy Feliz, Lucy Grubb, Malin Pettersen, Mapache, Martin Harley Band, Megan Nash, Michaela Anne, Native Harrow, O & O, Pete Gow & The Siren Strings, Peter Bruntnell, Rob Heron & The Teapad Orchestra, Robert Vincent, Roseanne Reid, Sam Baker, The Secret Sisters, Smooth Hound Smith, Stephen Fearing…. and more
Over two nights there will be 75 from across the UK, Europe, USA, AUS and Canada showcasing. You just need one wristband to gain entry to all SIX venues over two nights.
Oslo, The Moth Club, Empire Bar, Paper Dress Vintage, Church Brewery Bar and Night Tales – these venues are all situated in Hackney Central and its no more than 5 minutes walk between each venue!
Early bird tickets are currently on sale from £25
//dice.fm/event/rmr6v-americanafest-uk-2020-28th-jan-oslo-london-moth-club-london-paper-dress-vintage-london-various-venues-london-night-tales-london-empire-bar-london-tickets
SJM Presents: Lily Denning + special guests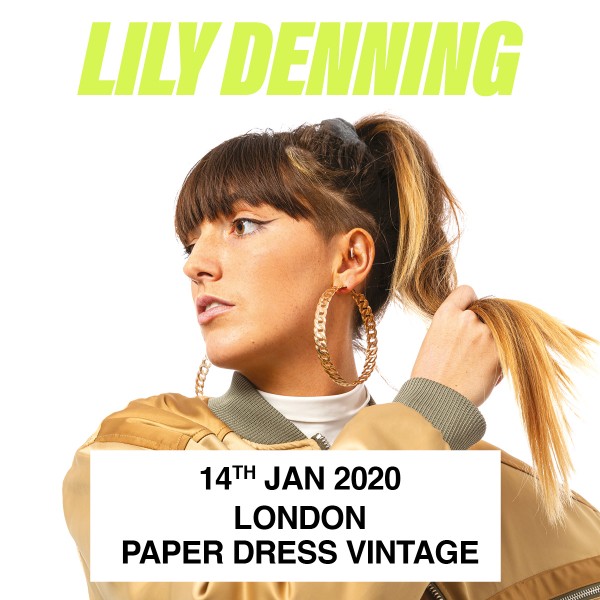 SJM Presents Lily Denning at Paper Dress Vintage on Tuesday 14 January
Plus special guests to be announced
Limited advance tickets available here: //www.gigsandtours.com/tour/lily-denning/
Lily Denning is a 19 year old artist from Tunbridge Wells, who has released 2 solo singles in 2019, alongside the Number 1 Billboard Dance Airplay Chart hit 'So Cold' w/Mahalo & DLMT.
With 'So Cold' amassing over 15 million streams worldwide (as of Oct 2019), Lily has been developing her solo career with the releases of 'Armageddon' & 'Me, Myself & I' working with Will Hicks (Ed Sheeran, Anne-Marie) & Nick Atkinson & Edd Holloway (Lewis Capaldi) along the way.