Afrobeat Special ft. Joro, Olubundi, Alice Phelps + Alba & Leo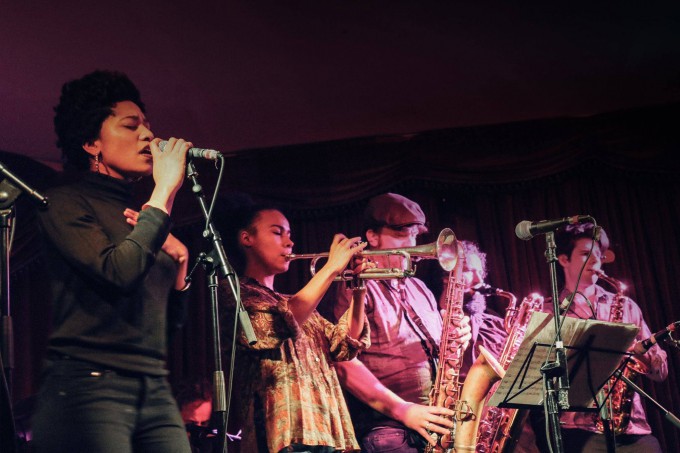 10-piece Afrobeat band JORO join Olubundi in a fantastic double-headline bill of Afrobeat acts on Friday 17th November! Plus support from Alice Phelps and Alba&Leo
APPEARING LIVE..
JORO
//www.facebook.com/joroafrobeat/
Joro are a 10-piece afrobeat band from London who formed in early 2016. Comprised of a group of experienced musicians from different genres who share a love of afrobeat and afro-funk music. They mix the sounds of the legendary Fela Kuti with their own originals and modern afrobeat to produce music you can't help but dance to.
OLUBUNDI
//www.facebook.com/Olubundiband/

Afrofunk band. Powerful horns, tight grooves and smooth rhythms!
ALICE PHELPS
//www.facebook.com/alicephelpsband/
Creating ambient lilting rhythmic harmonies with the harp allowing the bellowing husky vocals to be perfectly contrasted in a very unusual but beautiful way! Influenced by folk from near and far, irish to chinese, Alice blends this with non traditional and blues infused melodies.
ALBA & LEO
//www.youtube.com/albaleoduo
//www.facebook.com/albaleoduo/
Alba&Leo is the "augmented reality" duo. Alba's voice, compared as much to Björk's as to Janis Joplin's, is jazz dexterity with a rock edge. Leo's naughty approach to acoustic guitar seamlessly combines fingerstyle, percussive sounds and distortion. Creative live looping, both for vocals and guitar, broadens the soundscape even more, letting them play with music, dazing and thrilling the audience at every turn.
They are renowned and well-established artists in Croatia, their home country, where they've been referred to as "The best duo in the country". They moved to London in 2017 and are currently recording with the Mercury Music Prize nominated producer Gerry Diver.
£5 on the door!
RSVP to the Facebook event page and invite your friends here!
Keep live music alive!
PDx