Tue 24 Nov 11:01am
We've been spending lockdown working on our new online shop and it's now full to the brim of lovely, one of a kind vintage treasures!
We also got some of our staff together for a PDV Class of 2020 photoshoot – don't they scrub up well!
1960s Pastel Colourful Checked Belted Wool Coat
1970s Felted Mohair Brown Cape w/ Suede Shoulders
1970s Royal Blue and Colourful Plaid Wool Coat
A slight nod to The Breakfast Club with the amazing 80's styling on all these colourful and cosy knits!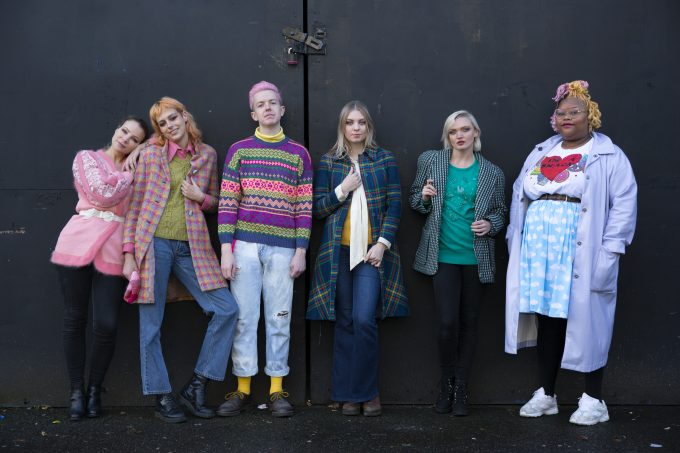 Bubblegum Pink 1980s Angora & Lace Appliqué Balloon Sleeve Cardigan
Colourful Fairisle Striped 1980s Oversized Knit Jumper
Green & Black 1980s Wool Oversized Coat
Turquoise Sequinned & Beaded Relaxed Fit Angora 1980s Batwing Jumper
Work that boho chic look in a fabulous maxi dress. These two both have a gorgeous Autumn pallet and paired with a chunky knit, they'll carry you through the cooler months in style!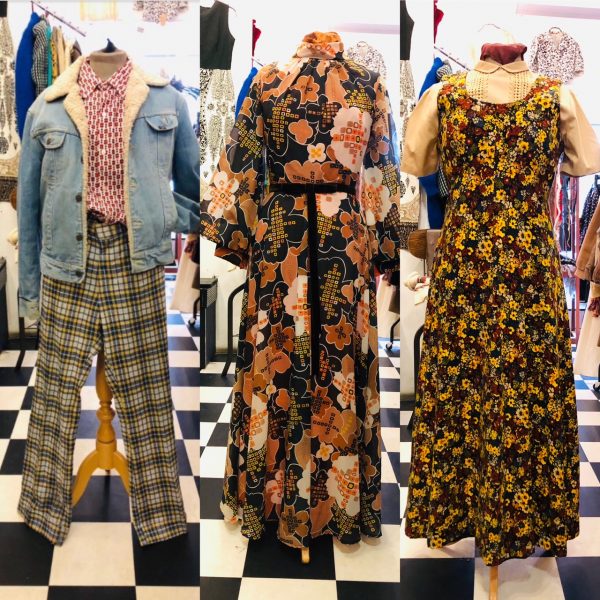 1970s Brown Psychedelic Floral Print High Neck Bishop Puff Sleeve Maxi
1970s Brown & Yellow Ditsy Print Floral Velvet Scoop Neck Maxi
1970s Orange & Purple Abstract Pattern Printed Fun Shirt
1970s Stone Wash Light Blue LEE Denim Sherling Borg Lined Jacket
For more items take a look at the full listings on the online store here!