Edinburgh Previews ft Cam Spence & Jenny Bede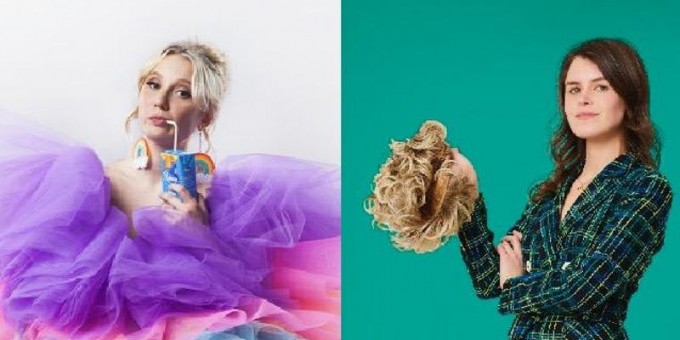 Cam Spence and Jenny Bede are previewing their glorious solo shows for almost the last time before taking them up to glorious Edinburgh! Come along and prepare to feel glorious!
Limited advance tickets available here!
CAM SPENCE: THE SUNSHINE CLINIC
Cam Spence presents an explosive hour of idiosyncratic character comedy. Welcome to The Sunshine Clinic, recently named Recovery Magazine's rehab clinic Closest To The M4! Founder, therapist, and self styled comedian Janet Waitrose wants to introduce you to her stunning patients! Come on in to live, laugh, love, eat, pray, not kill yourself, and love… Cam!
'Comedy genius' (MumbleComedy.net)
'Supremely talented and smart' (Telegraph)
As seen on Channel 4's Riot Girls.
Funny Women Award winner 2018.
JENNY BEDE: THE MUSICAL
Classically trained in musical theatre, comedian, writer and actor Jenny Bede is tired of waiting around for her perfect role. However, much like nationalism and Greggs, musical theatre is having a bit of a moment. Naturally, Jenny wants in on the action. Join the award-winning musical comic (as seen on BBC2, BBC3, ITV, Netflix, Channel 4 and E4) as she attempts to write her own Hamilton and become a millionaire. 'Absolutely set on a collision course with stardom' ***** (Mirror). 'Consistently hilarious; a unique delight' **** (ThreeWeeks).