Fieldhead, Shape Worship, D. Glare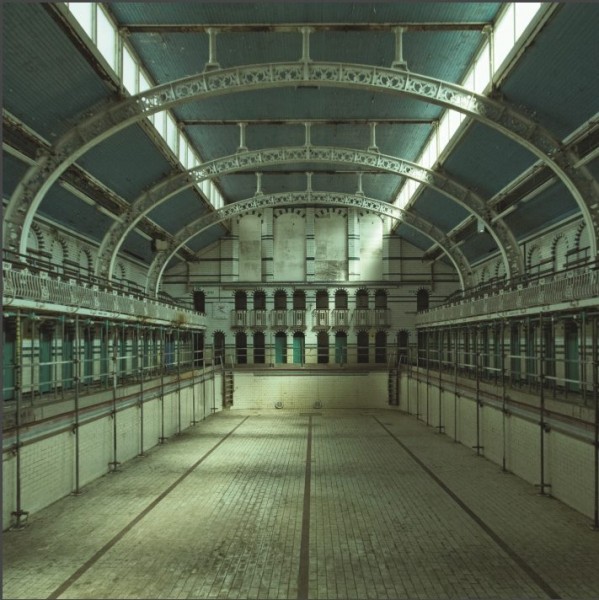 Be Prepared for:
Fieldhead: Paul Elam has been making beautiful ambient music, enhanced by Elaine Reynold's violin playing, across several albums and many countries. Fieldhead's recent 'We've all been swimming' is exceptional though- immersive and cinematic. This is their first London show in four years.
"…a concise and inspired attempt to reduce electronica down to the things that matter, with a narrative and sense of longing pervading the album reminiscent of Clark or Boards of Canada." Boomkat
"…recalls the musics of Colin Stetson and Philip Glass, though the emergence of a booming techno pulse points the material in a clubbier direction…" Textura
//homeassemblymusic.bandcamp.com/album/weve-all-been-swimming
Shape Worship: investigates the human cost of destruction and development in London through a woozy electronica prism. Its as if the Ghost Box roster moved to the city and took a darker turn.
"[Album a City Remembrancer]… layers field recordings, speech samples and rhythms from the UK hardcore continuum into one inscrutable tapestry. It's among the year's densest, most arresting experimental records." Resident Advisor
//fandf.bandcamp.com/album/a-city-remembrancer
D. Glare: half of DIY Leeds' bangerz Chrononautz, over three releases D. Glare has been pushing different limits of psychedelic techno. His double tape on Opal Tapes is relentless, his new tape on Zona Watusa is restrained and tense. Hell yes.
"D Glare… offers up a relentless attack on the senses and little reprieve." The Queitus
//opaltapes.com/album/4-oscillators-130-samples-at-130-bpm
22/02/2017
Paper Dress Vintage, 352a Mare Street, London E8 1HR
£6 in advance / £7 on the door
RSVP to the Facebook event page and invite your friends here: //www.facebook.com/events/1758434677784930/