Freshen up your wardrobe for the finer weather!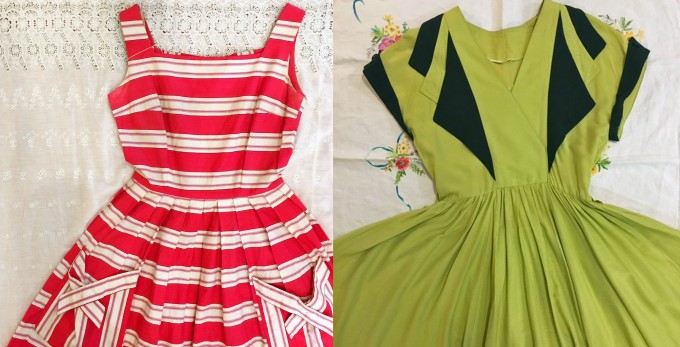 It's here!!! Finally Spring has sprung n it seems summer is hot on its tail!
Match nature's beauty and colour with a fabulous vintage wardrobe that will energise you and your appearance for the fabulous months to come!
Shimmer in chiffon, bounce in bold colours, prance with prints and slide in silk, we have fabrics to die for after my recent buying expeditions to find the best vintage treats for you – they are waiting!
Friends' weddings, picnic in the park or just because you feel like it, sort out your summer wardrobe ASAP – they won't be here long x