Hooray Cabaret Presents MILK!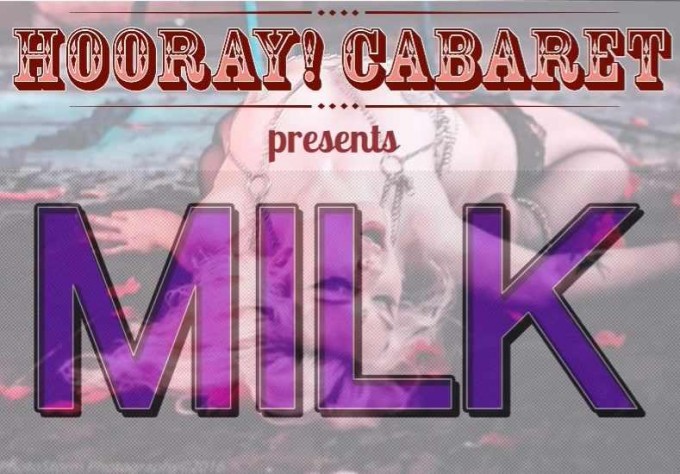 MILK returns to Paper Dress Vintage, with a fabulous night of dancing and debauchery. Join us for x-rated burlesque, sexy live music and Hooray's very own brand of depravity, line-up to be announced very soon…
Not for the faint-hearted. Dress to undress.
The last one sold out so get your advance ticket here whilst you still can!
Not been before? Here's what our audience say…
"Extraordinary! Fun, exciting, disturbing, beautiful, interesting, crazy. A real life, modern time cabaret/burlesque. If you would like to experience a slightly more open minded experience you absolutely have to see one the shows from this series"
"Love this night, one of the best nights around. Somewhere between burlesque and just bonkers chaos. Don't bring your mum x"
"Crazy, sexy, cool. Always a pleasure Milk. Sign me up for the next one"
"First time there. Loved it. Amazing inclusive atmosphere. Wild night. Awesome music. Will go again definitely"
"Can't stop thinking about what a great night this was with amazing people. What a show and what an incredible crowd of people!"
"My second time at MILK and once again a fantastic night of fun and naughtiness. A fabulous venue, reasonable bar prices and a fabulously inclusive yet diverse crowd"
Get your tickets now, including 4-for-3 group discounts. Do it. Do it now.
RSVP to the Facebook event page and invite your friends here!