Jenny Moore's Mystic Business / Rubie / Regrouping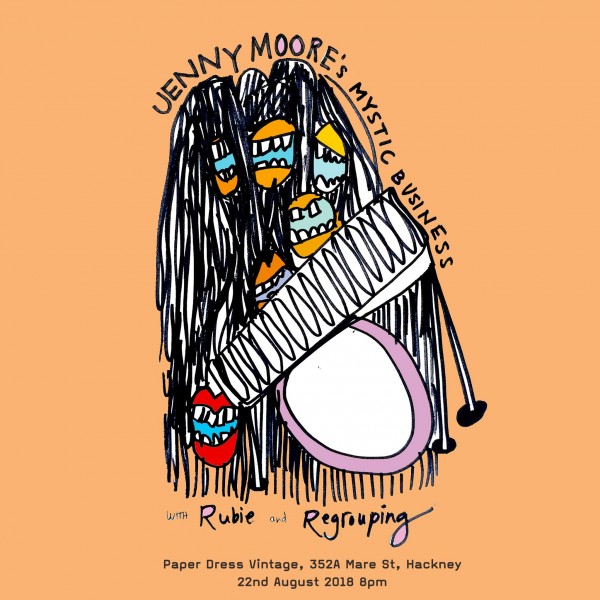 JENNY MOORE'S MYSTIC BUSINESS
➩
RUBIE
➩
REGROUPING
a summer mid-week gig of friends so catch the feeling
8pm-11pm, £5 otd
➩➩➩ JENNY MOORE
Jenny Moore is a composer, drummer, singer & artist and her Mystic Business is a shifting ensemble of percussionists and voices. Deep unison chants to psycho-sexual choral pieces to sardonic xylophone pop, JMMB is a post punk blast through self-made mythology and joyful cynicism. Tentacles, harmonies, black holes and singing bowls. Repeat.
vimeo.com/270045843
soundcloud.com/jenny-moore-1
jennymoore.bandcamp.com
@aftonsam
➩➩➩ RUBIE
Rubie is a binary cleaver, both a sad spotlit songstress and a de-male-ing of the out there, ambient and jazz-inflected. They are sailing across soup through gender storms, learning to captain.
www.rubierooo.com
@rubierooo
soundcloud.com/rubieroo
facebook.com/rubierooo
➩➩➩ REGROUPING
A new band of old friends sketching out simple fragments of music and words. Circular shoegaze prog noodles.
RSVP to the Facebook event page and invite your friends here!