Noteworthy Open Mic & Live Music Jam!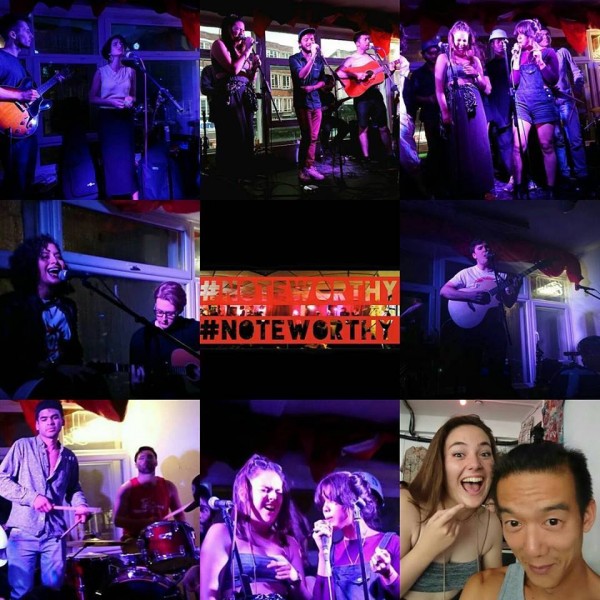 The Noteworthy Open mic crew are back from their summer break! Join us this Sunday for all the usual, jamming and open mic'ing you've come to expect…
Sign up at 1800, live music from 1830! Now running till the later time of midnight each week and with a brand new outdoor space to enjoy a late Sunday drink..
Spread the word and hope to see y'all there!
There will also be a *special feature act* each week headlining Noteworthy which will be revealed on their Facebook page here in the lead-up to the show
Happy hour all night long!
Noteworth Open Mic Info
The venue has a backline of guitar amp, bass amp and drum kit (bring breakables to avoid disappointment) so full band acts are most welcome.
If you have a full setup please give us a shout before hand if you can so we can prep for you to cut down on change overs.
As usual we're looking to have a jam so any drummers, bass players, guitarists etc give us a shout
Sign up for open mic is from 18:00, get there early if you can to make sure you get on the list, and spread the word.
For more details about the Noteworthy crew take a look at their Facebook page here, or read this glowing review here!
For more details on what to expect on the night this week head over to their page for the latest updates: //www.facebook.com/noteworthyopenmic/