Paper Dress Presents: Tiger Moth, The Scruff Club, Ese & The Vooduu People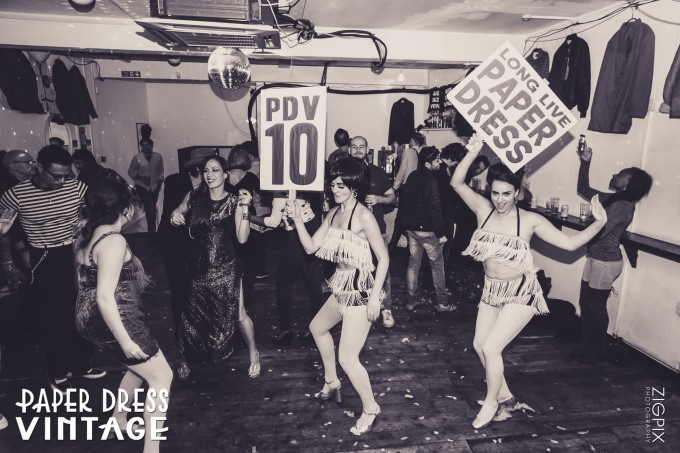 Paper Dress Presents an evening of wonderful live music from our unique shop window stage in Hackney Central. On Friday 16 March we welcome…
TIGER MOTH
//www.facebook.com/tigermoththeband/
Tiger Moth are a mighty World Indie Folk GypsyPunk collective. Hold onto your socks!
"Tiger Moth have been around since late 2010. We play a wild mix of world gypsy folk punk, ranging from balkan to middle eastern and hispanic to swing, often played at a dizzying speed."
THE SCRUFF CLUB
//www.facebook.com/thescruffclub/
"The Scruff Club bonded over a mutual taste for the chaos, noise and exaggerating stories. Over the past year they have played countless venues and shows around the UK perfecting their live show. A few notable appearances include Camden Rocks, Hanwell Hootie and Sofar Sounds. 
Both their singles, recorded by Rory Attwell (The Vaccines, Palma Violets, Yuk) were supported by BBC Introducing London, and their animated music video by Matthew Shurben is a unique visual representation of the band's messy day to day."
ESE & THE VOODUU PEOPLE
//www.facebook.com/ESE666.vooduu/
ESE and the Vooduu People are an electric soul outfit based in the Brixton sky church vooduu temple!
£5 ON THE DOOR!
RSVP to the Facebook event page and invite your friends here!

KEEP LIVE MUSIC ALIVE!

PDx