Rockabilly & RnR special ft. The Blasting Caps, The Obscuritones + more..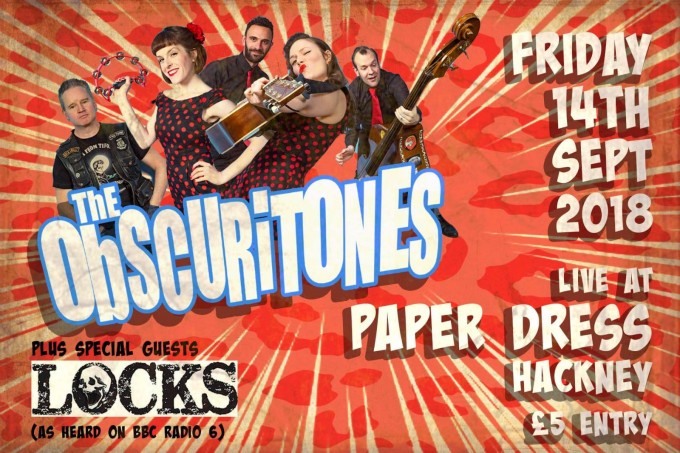 THE BLASTING CAPS
//www.facebook.com/TheBCaps/
Dynamite Jump Blues / Rock & Roll Band!
Melding elements of early Rock and Roll and up tempo Rhythm and Blues with Jazz, Jive and Swing,
THE OBSCURITONES
//www.facebook.com/ObscuritonesRockabilly/
Close harmony and rockin rhythm. Like the Andrews Sisters singin with the Stray Cats after a night out with the Cramps!!! Featuring live on stage..
Joey & Jane – sugar sweet harmonies and tambo bashing
Andy Bavington – Double Bass
Hugh Byrne – Twangy Rockabilly Guitar
Daniele Antenucci – Frantic Drumming
LOCKS
//www.facebook.com/locksofficial/
Skeletal Blues!
'Like Nick Cave meets Tom Waits in a smokey after-hours whiskey bar' – Chris Hawkins 6Music
CONCRETE NATIVES 
//www.facebook.com/ConcreteNativesBand/
Incorporating a blend of soul, rock'n'roll and the blues with contemporary influences coupled with an electric live performance, they deliver a fresh take on the classic New York funk sound.
RSVP to the Facebook event page and invite your friends 
here
!