Tue 31 May 8:32am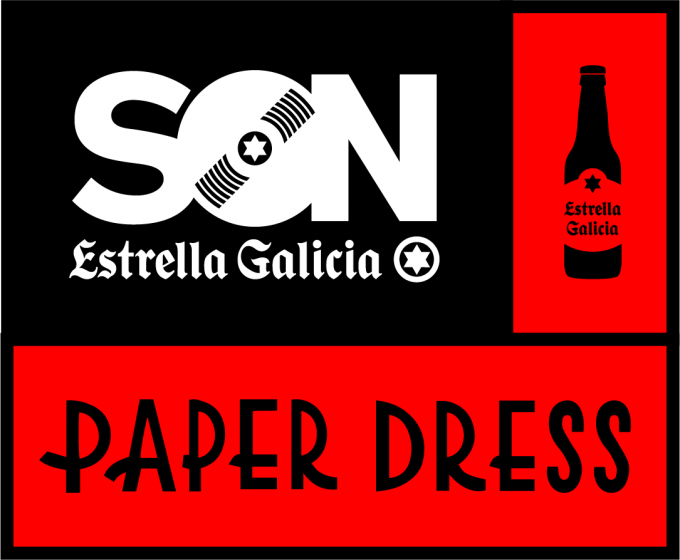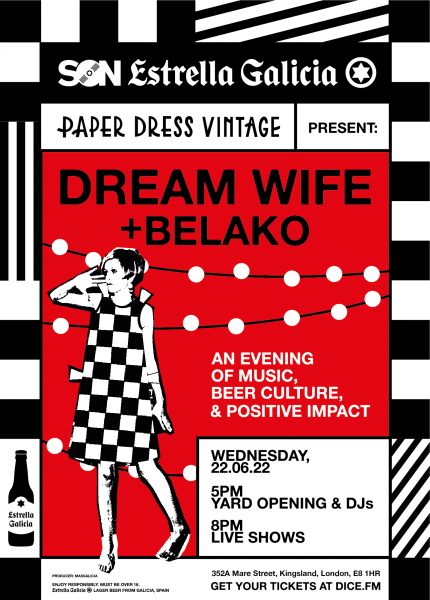 Independent Spanish craft brewery Estrella Galicia and their
musical project SON Estrella Galicia announce today a new partnership with cult Hackney venue Paper Dress Vintage to merge Spanish and British culture.
As part of their vision of cultural exchange a, the partnership opens with a night of live music and special guest DJs, featuring one of the buzziest bands from each of Spain and the UK in Belako and Dream Wife who will be performing intimate sets at Paper Dress on Weds 22 June.
Since 2009, SON Estrella Galicia has created events that offer a twist on the traditional concert experience in Spain, Brazil, Portugal and The US, and now in partnership with Paper Dress Vintage they are bringing this to the UK. Together, they have designed a truly unique experience,mixing live music with beer culture and positive impact.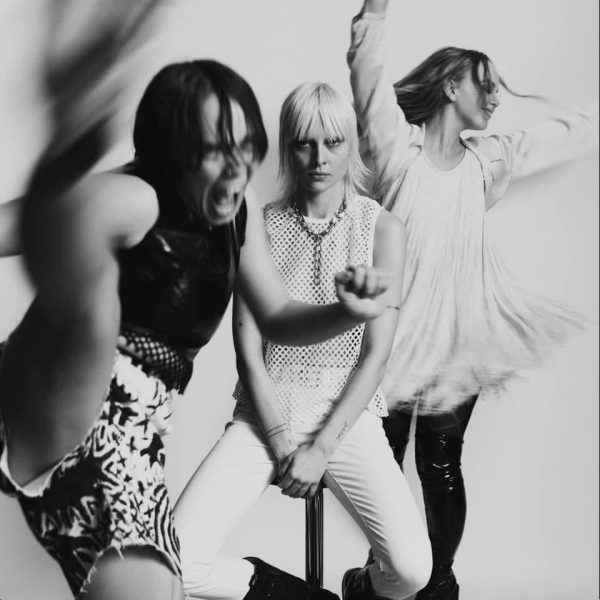 Estrella Galicia UK wants to bring its version of beer culture to the UK public through the campaign "A Pour Like No Other". During the event, consumers will have a chance to master the perfect pour of Estrella Galicia. Our Brand Ambassador will deliver an interactive session on our mobile bar to give everyone an engaging experience on how to pour our beer to perfection.Consumers will have a chance to pour their own caña for free with the help of our expert and have the chance to win a round of Estrella Galicia on us. In line with Estrella Galicia's efforts towards sustainability, this event will keep a close eye on reducing, reusing and recycling any packaging used during concerts, as well as raising awareness on sustainability.
A central tenet of the event is musical emigration from Spain to the UK-with selected artists providing high-quality alternative music up close and personal.
Dream Wife need little introduction-the power trio have ripped through the scene with their combination of heavy garage-punk riffs and dance party pop over the last few years. Their empowering anthems, allied with efforts to uplift womxn and non-binary people in the industry,have seen glowing praise from The Guardian, The FADER, DAZED, NYLON and more. Tours with Garbage, Sunflower Bean and Sleigh Bells have aided in building a dedicated fanbase.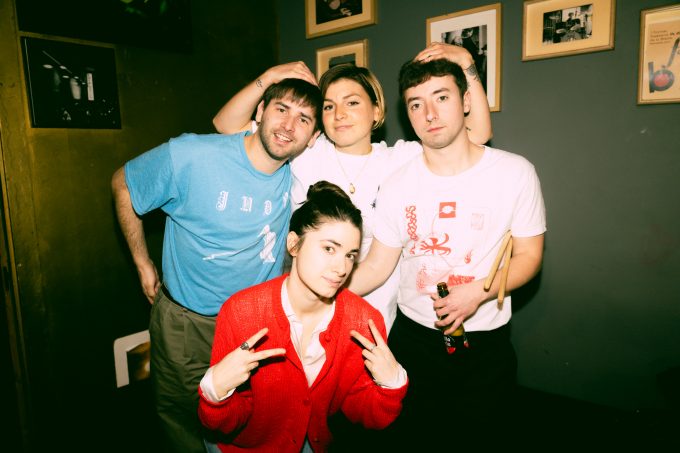 Delivering a "twisted take on post-punk" according to NME, Belako have thrilled audiences and media alike with their idiosyncratic tempo-shifting releases over a number of years. Working from a solid base in Spain, the quartet have since established themselves internationally, courtesy of a deal with BMG and tours with Queens Of The Stone Age, Crystal Fighters, DMAs, and earned champions in DIY, Clash, The Line of Best Fit and more.
Victor Mantiñán, Head of Global Music Sponsorship at Estrella Galicia says:
"We're delighted to be partnering with Paper Dress Vintage. Passion for beer, positive impact and support for new talent are fundamental axes of the SON Estrella Galicia brand and with Paper Dress' position at the forefront of promoting emerging artists in London along with their commitment to recycled clothing we've found the perfect partner."
Stephen Dix, co-owner of Paper Dress Vintage says:
"This partnership is an exciting new chapter for us at Paper Dress. Traditionally we've sourced allour beer from local breweries, but after Brexit it feels now is the time to re-embrace our European cousins and in Estrella Galicia we've found a great match; their beer is delicious and their taste in music is just as good."
Tickets for SON Estrella Galicia x Paper Dress featuring Belako and Dream Wife on June 22nd will be on sale at 10am on Friday 3rd June-priced at £15!