Summer Festival Warm-Up!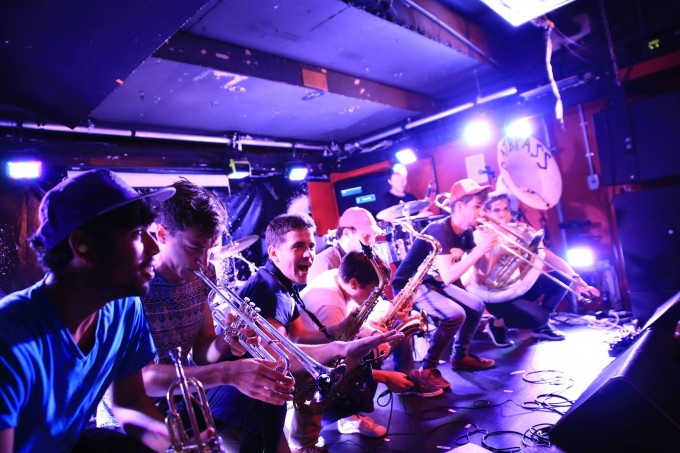 Not long now….dreaming of Summer days and festival fields!
Dat Brass are set for another summer of relentlessly smashing out their signature blend of brass and rhymes at festivals all over the country. This year they want a proper warm up to keep those party muscles supple and injury free so have teamed up with us and we've gathered some of our favourite acts for a special festival season party starter on Friday 18th May. Get there and get wavey! Tickets only £5!
DAT BRASS
Brass licks, sax riffs, rap spits, hat hits & scratch bits!
10-piece brass hip-hop outfit, performing blistering originals, packed with red hot verse and anthemic horn lines
FULL TILT COLLECTIVE
Brass heavy 9 piece party starters from London.
OSCAR MIC
Oscar Mic is Seamus Hayes, a live-looping funky machine. The freakish love-child of The Beastie Boys and Little Richard, birthed at a grunge orgy.
THEY CALL ME MAX
London based project – centered around piano compositions, intimate lyrical narratives and Hip-Hop beats…With shades of Jazz and Classical vibes…
KEEP LIVE MUSIC ALIVE!