Thu 1 Aug 6:47am
A maxi dress is truly the versatile silhouette and queen of a vintage wardrobe for Summer, perfect for festivals, weddings and playing in the park! Go boho cheesecloth or prairy cotton, or find a vibrant print to brighten the day.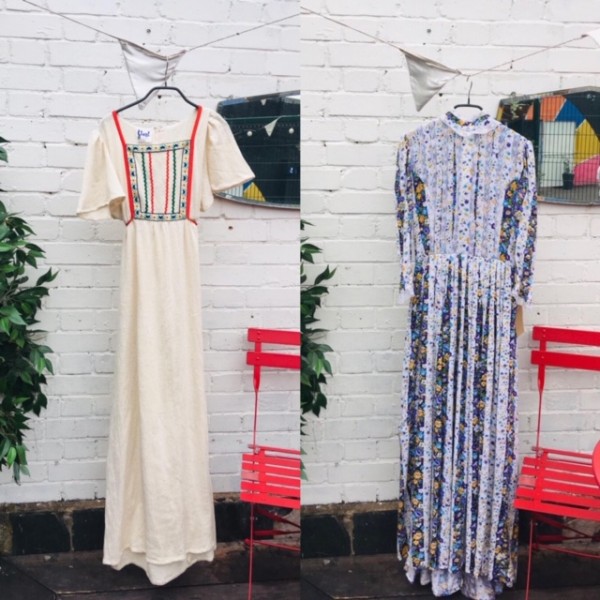 We have had some stunning 50's pieces come in – this fabulous blue and pink flocked gown with under dress is a delight, and the beaded swimsuit, totally one of a kind. An era celebrating feminine curves and fantastic fabrics, the 1950's is pure vintage glamour!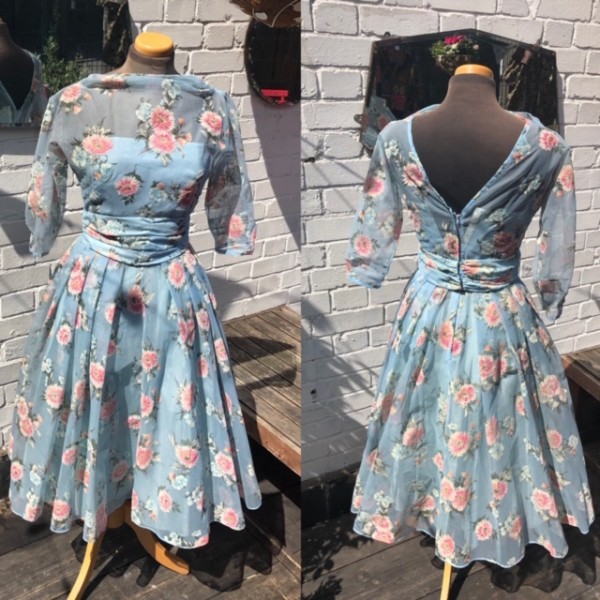 And for the every day vintage treat, we have a whole host of 70's and 80's colourful frocks and shirts to carry you through these sunny (or rainy) days!