Wed 29 May 9:09am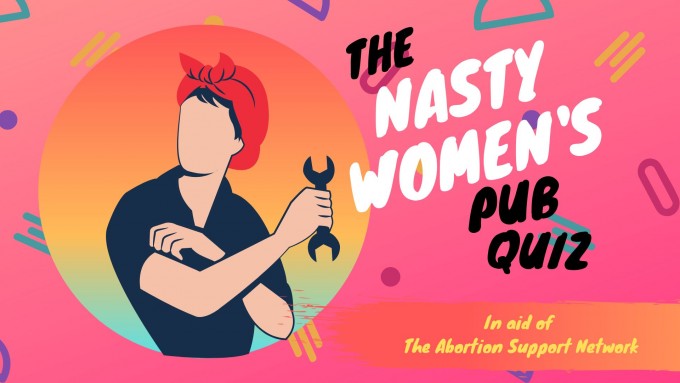 Restrictive abortion laws are trash and women in Northern Ireland are on the receiving end of some of the worst of them, so why not come along to a nasty women themed pub quiz and help raise money for The Abortion Support Network!
The ASN is a charity that helps pregnant people in NI travel to the mainland to access basic reproductive healthcare. Also it'll REALLY piss off Arlene Foster, so totally worth it.
The quiz will be based on badass women and non binary folk so brush up on your feminist icons from your Beyonce's to your Bader Ginsbergs. Grand Prize for the winning team is yet to be announced but it will be a doozy!
Invite your friends to the Facebook event page here!
***IMPORTANT INFO***
Tickets will be £5
Doors at 7pm for a 7.30pm start. 
Max team size of 6