Thu 18 Apr 11:13am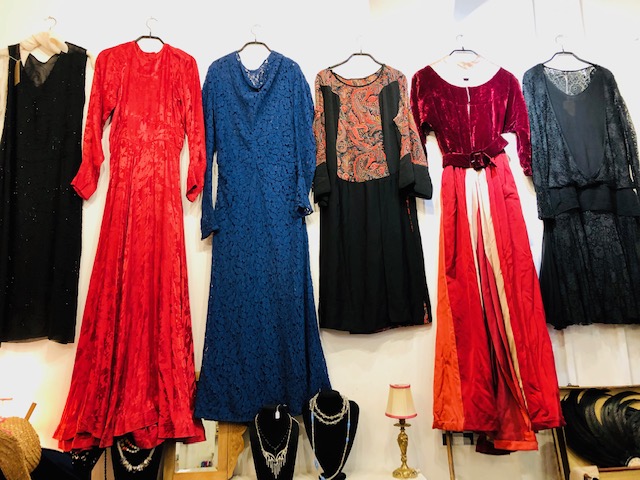 Super amazing fabulous elegant unusual and delightfully antique Spring stock just in…this stuff will get you drooling and heart swooning!
My trip north to Manchester Textile Fair last weekend was well worth the 5am start. As much as I love to wear fun prints from the 60s / 70s it's the exquisitely designed frocks of the 20s & 30s that get me going!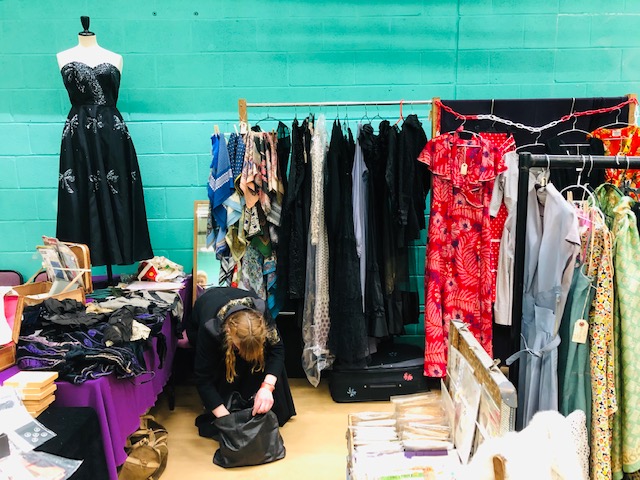 Join us and delight in printed silk chiffons from flapper times, silk satin 30s gowns in crimson reds and an abundance of pastel slip dresses – perfect for the upcoming wedding season and heatwave that's surely on the way!