Uncomfortably Numb: The Hare & Hoofe, Kape Kanaveral, Fox Logic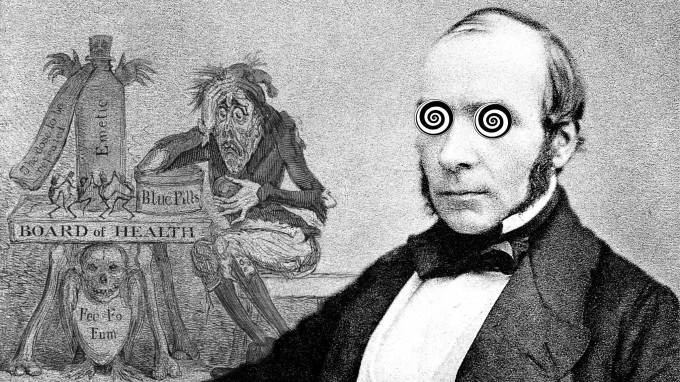 The John Snow Society is holding its inaugural musical fundraiser, featuring performances by The Hare And Hoofe ("Bonkers, barmy and brilliant – BBC 6Music"), Kape Kanaveral and Fox Logic, with DJs Mark Rostron and Snow Solid Crew.
The Society promotes the memory of Dr John Snow, the pioneer of epidemiology – he famously removed the handle from the Broad Street pump in Soho to stop a cholera outbreak in 1854 – and celebrated anaesthetist – he twice administered obstetric anaesthesia to Queen Victoria, who commented on 'the blessed chloroform'. The Society has over 3,500 members worldwide, and membership is open to anyone who wishes to celebrate the memory of John Snow.
Tickets £10 for members, £12 general.
If you would like to join the John Snow Society, head here
//www.johnsnowsociety.org/join-online.html
About the bands:
THE HARE AND HOOFE 
"Barmy, bonkers and brilliant" Marc Riley, BBC6Music
"Your new favourite band" Shindig! Magazine
"My new favourite band" Maxine Peake

What to expect when The Hoofe rides into your town? Tales of the dawn of the Bronze Age, of fabled, neighing creatures, and simple crustaceans. Your feet will move in mysterious ways, your hands will clap, your brains will be frazzled.
Already championed by BBC 6Music's Marc Riley – they have a BBC 6Music session under their belt before even releasing a record – the band are gaining a monstrously good live reputation, playing an instantly legendary set at Hastings' Beatwave festival, as well as blowing audiences away across London and the south east.
Some describe them as 'educational psych', others prefer 'polytechnic beat', still more as 'a seventies garage band'. There's certainly primeval drums, fuzz bass, lashings of guitar and synth noises from another planet.
Formed from a gang of friends from Folkestone, Hoofe members have played in groups including The Heliocentrics, The Priscillas, Ye Nuns, Jail Cell Recipes, The Frank Sidebottom Oh Blimey Big Band, Chalet and Hyperglo. This year they intend to release their debut album, as well as an EP of their poperetta, The Terror of Melton.
Come, lose your minde.
KAPE KANAVERAL 
Post punk and garage grinds done with sauce and sass.
FOX LOGIC 
A band!
RSVP to the Facebook event page and invite your friends here!