Vintage Fashion Illustration!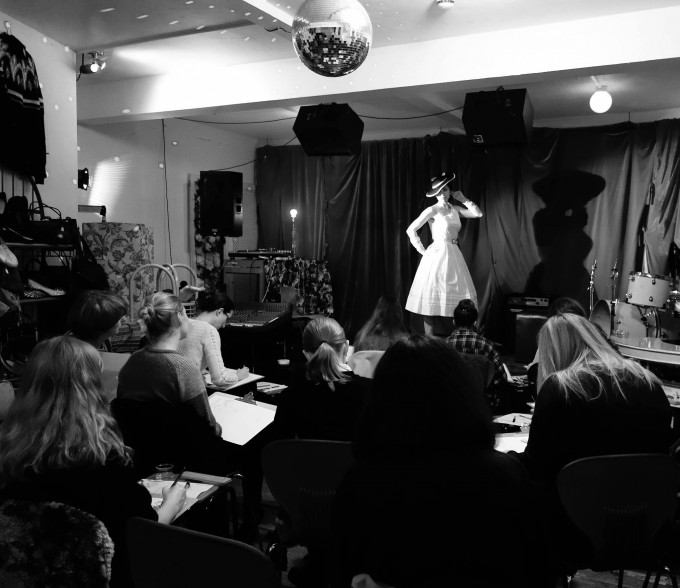 Drop in drawing class hosted by Paper Dress Drawing Salon
We will be drawing from a live model, starting with the basics of fashion illustration including proportion, weight and balance.
The class will focus on the fashions within a specific decade, looking at the characteristics of the styles, such as silhouette, waistline, hemline etc
We will explore a range of short and longer poses through a variety of observation techniques and rendition exercises designed to suit the era of the fashions covered in the class.
£12 in advance / £15 on the door
All levels welcome – no previous experience necessary
About the tutor: Mel Rye has over 10 years of teaching experience. She is Head of Art & Design at St Charles Sixth Form College, and is also a visiting Illustration tutor at Central Saint Martins and Ravensbourne. 
More info about the tutor: www.melrye.co.uk
RSVP to the Facebook event page and invite your friends here!