Viral Nights Presents Sleepovers EP launch + Float + Slice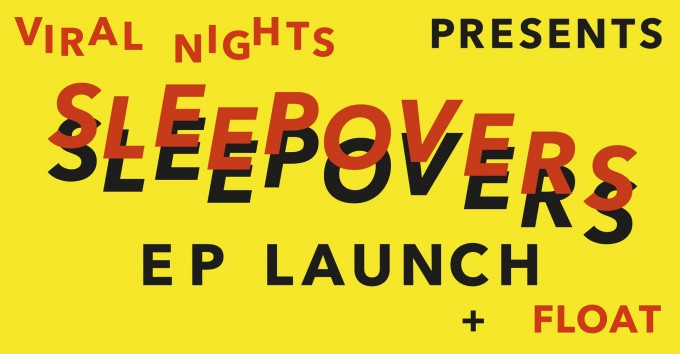 Join us on Saturday 17 March for Sleepovers EP Launch 'Heartbreak High' at Paper Dress Vintage.
"Sleepovers make slacker pop with a DIY feel, a torn and tattered take on those early Weezer and Pavement records, sluiced through with a UK viewpoint" – DIY MAG
EP Heartbreak High​, out March 9th.
The band's first EP release is an emotional map of the inside of the band's heads featuring an array of emotions and influences. The EP is a ramshackle take on a path first carved by bands like Pavement ​and early ​Blur. It also throws a decided millennial twist on that formula. with Mac ​DeMarco and Rex ​Orange
County style melodies all coming to the fore. This is all nicely topped off with heavy layers of distorted Britpop guitar elegance to create the band's signature style.
London based post-punk outfit FLOAT ride a wave of sound driven by pounding rhythms, piercing jangly lead, gloomy riffs and haunting vocals.
London quartet consist of Newcastle born Rhys Jordan Taylor (Guitar/Vocals), Scott Custis (Bass), Jake Sanders (Drums), both of Hertfordshire, and Brazilian Andreia Lemos (Synth).
FREE ENTRY! Limited capacity, sign-up for you free ticket on DICE here
RSVP to the Facebook event page and invite your friends here!