Wed 27 Jan 11:00am
Book a private consultation with our resident vintage expert and founder of Paper Dress Vintage, Hannah Turner Voakes!
The convenience of online shopping is great, but we feel you really miss out on that personalised service we offer to all our lovely customers in store.. and we've got far too many gems to put them all online..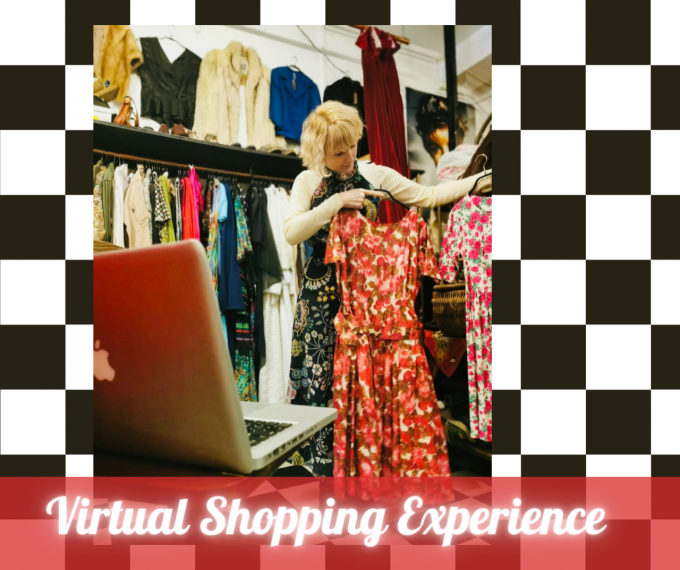 How does it work?
Book in for a 15 minute consultation with Hannah via our online calendar, and when it's confirmed you'll be sent a Zoom meeting link for the specified time.
When booking please include a wish list of items and a few details about yourself : size, shape, hair colour, any particular decades or styles you're on the lookout for and Hannah will gather together a collection of items that she can present to you!
We can also discuss any item listed on our online store, if there's a particular item you'd like a closer look at then send us the relevant link in your booking.
There's no pressure to buy anything, but if something does take your eye we can arrange a time for you to collect in person from our Hackney HQ or we can ship it out to wherever you may be in the world..
When are the appointments?
Each time slot allocation is for up to 15 minutes, available between the following times…
Wednesdays – 11:00 – 12:00
Fridays – 15:30 – 16:45
Saturdays – 10:30 – 11:30
If you have any other questions then please do get in touch with us: [email protected]!