Flappers dancing the Charleston had boyish shapes, flattened chests, and short hair, and wore drop-waisted dresses made of silk and embellished with beads and sequins.
Feathers, tassels, beads, glamorous accessories were layered up over simple lines of straight dresses. Colours were still limited – lots of black – but metallics also featured, influenced by the discovery of Tutankhamun's tomb and treasures.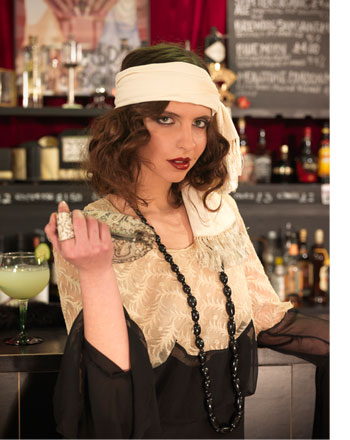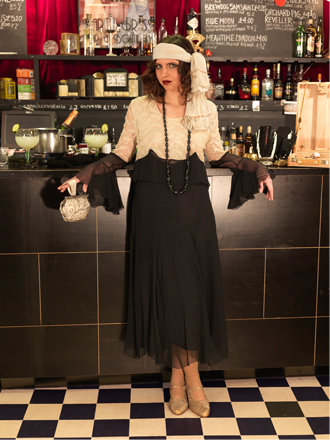 Here Tatiana wears a heavenly silk chiffon black and cream embellished dress, silk head scarf, metallic beaded pouch purse and fabulous metallic fabric shoes.