Influences came from the art of the time – geometric patterns were used, dresses cut on the bias – longer and more elegant than the era before.
The 1925 Exposition Internationale des Arts Decoratifs and Industriels Modernes showed a more grown up attitude to style.
This style now recognised as Art deco, influenced interiors, architecture and of course fashions. Hats, bags and gloves accompanied fabulous coats with fur collars.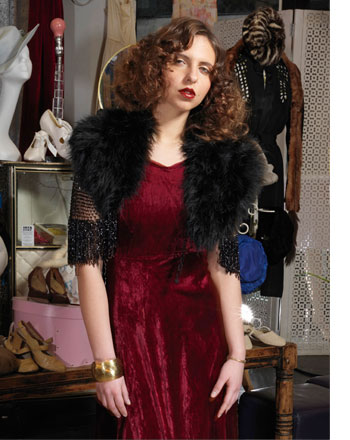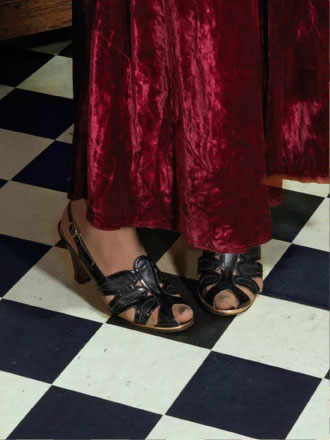 Tatiana is here lounging in a beautiful bias cut vamp velvet gown, accompanied with maribou feather stole and heavily beaded cape.