Femininity flourished, full skirts, scoop neck knits, and the 'teenager' was born as a new type of consumer!
Towards the end of the 50's teenagers and their disposable income rebelled against the prim and pretty generation before – skirts began to get shorter and tops tighter.
Lines still celebrated a small waist and curves – Marilyn Monroe was a size 14 (but remember the measurements of a size 14 in the 50's corresponds to a modern size 10!) and had the perfect proportions for the time!
Zips were now widely used rather than poppers and hook and eyes, which meant making clothing was quicker and more robust. More shops were producing fashion lines to buy off-the-peg, though many women still made their own frocks from patterns.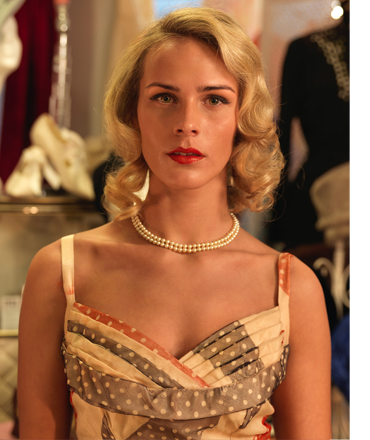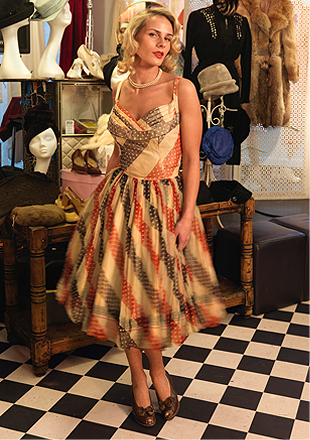 The sultry, feminine and playful attitude of the time is shown with this boned polkadot dress, perfectly paired with short pearls.